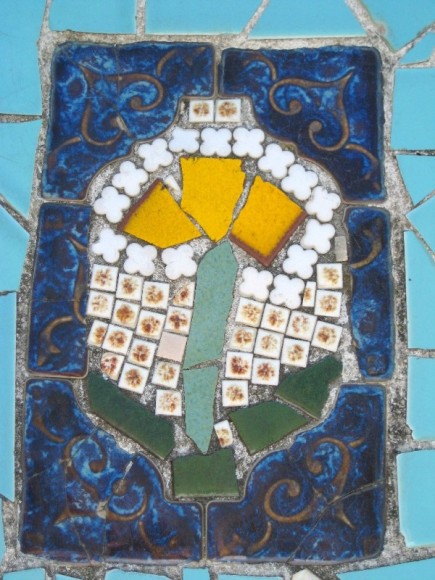 There is a park in the downtown area that has a mosaic dragon for the kids (large and small) to play on. The pictures were irresistible and of course you already know how much I love quotes!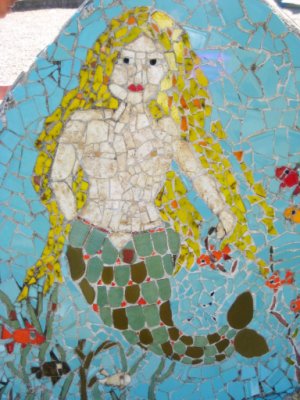 "Love is a temporary madness. It erupts like an earthquake and then subsides. And when it subsides you have to make a decision. You have to work out whether your roots have become so entwined together that it is inconceivable that you should ever part. Because this is what love is. Love is not breathlessness, it is not excitement, it is not the promulgation of promises of eternal passion. That is just being "in love" which any of us can convince ourselves we are. Love itself is what is left over when being in love has burned away, and this is both an art and a fortunate accident. Your mother and I had it, we had roots that grew towards each other underground, and when all the pretty blossom had fallen from our branches we found that we were one tree and not two."
-This is a speech from the movie Captain Corelli's Mandolin based on a book of the same name.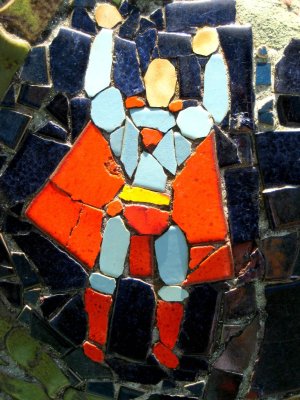 No sooner met but they looked; No sooner
looked but they loved; No sooner loved but they sighed; No sooner sighed but they asked one another the reason; No sooner knew the reason but they sought the remedy.
Love is a smoke made with the fume of sighs. Being purged, a fire sparkling in lovers eyes. Being vexed, a sea nourished with lovers tears. What is it else? A madness most discreet, a choking gall and a preserving sweet.
William Shakespeare
The sweeter the apple, the blacker the core. Scratch a lover and find a foe.
Dorothy Parker
Among those whom I like or admire, I can find no common denominator, but among those whom I love, I can: all of them make me laugh.
W. H. Auden