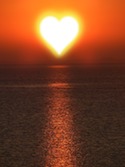 The Love Blender is the web's original romance poetry community!

July showed off our summer lull, with just a few our voices here, but some lovely brief heart songs.

If you'd like to post your own romantic poems here, please join in! Love is a shared part of our experience and here is where you can add your heartsong to the two decades' worth we've already enjoyed.

As always, read love share and enjoy!