&nbsp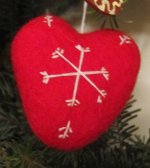 Hello and welcome to the Holiday Blender of Love!

Last month had many interesting things happening submission wise, and here we present a selection of the most interesting works readers like you sent in.

Just to plug a bit, you might enjoy this Online Advent Calendar made by your humble Blender-Keeper, offering a unique mini-videogame or toy every day of the Advent Season.

But anyway-- have a good set of holidays, whatever you celebrate, and as always, read and enjoy!