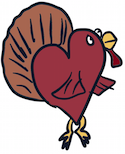 2014 is strutting to a close but the Love Blender continues on unabated!
A great month for new works last month, and a selection of highlights have been posted here.
The Blender of Love is a small community of lovers and writers and readers, sharing their thoughts on love and poetry. We welcome every one to come let their romantic voice be heard!
As always, read, write, share and enjoy!