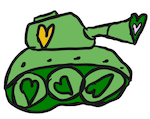 Welcome to the November Blender of Love!

Every month folks from our intrepid band of romantics send in their love poems and thoughts and the next month a selection of the most interesting stuff is posted here on the Digest front page.

You are welcome to add your voice to our mix! Your love songs can find a lasting public home here and be part of the human project of working through what love is all about...

As always, read love share and enjoy!