&nbsp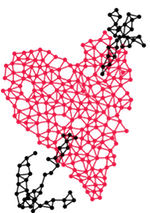 I don't know how it is where you are, but autumn is definitely falling upon New England!

Another crisp, lovely month for the Blender of Love Digest. Every month our loyal band shares heartfelt poems on the screen, and then I gather some of the more representative and intriguing ones to focus attention on here. And you're welcome to join! Reading, Writing, Commenting... everyone is welcome on the web's original Love Poetry collaborative forum.
So, read share love and enjoy!


"I am not afraid to tell you, 'I love you.' Your mind will say, 'How can you love me when you don't even know me?' I don't need to know you. I don't need to justify my love. I love you because this is my pleasure. Love coming out of me makes me happy, and it's not important if you reject me because I do not reject myself."
--Don Miguel Ruiz
front page picks